What do designer jewelry, motorcycles and rock&roll have in common...
Leisure
03/02/2022
Undoubtedly, they are characteristic elements of a lifestyle, a way of living, personal freedom and nonconformity.
And, who better than a woman like
Sonia Ordás
to be the image of the
new 2022 collection for women
of the prestigious brand
PLATADEPALO
? Biker, actress, lover of freedom and with a vital soundtrack marked by Rock&Roll, has been the image chosen by the jewelry brand, which has its biggest fans in nonconformists with a rebellious spirit.
PLATADEPALO
is a company with a trajectory marked by the faithful conviction of being able to give everyone who wears a piece of the brand, the incomparable sensation of a certain rebellion, a certain disobedience to what is established and a freedom, which must finally be born within each one of us.
To carry out the official campaign for this new collection, the creatives have chosen a setting for the motorcycle photos and our apartments for the second part of the session. The style of
SENSATION APARTMENTS BARCELONA
and the marvelous terraces with views of the Sagrada Familia have been the perfect setting to obtain some spectacular images.
Some images from the terrace: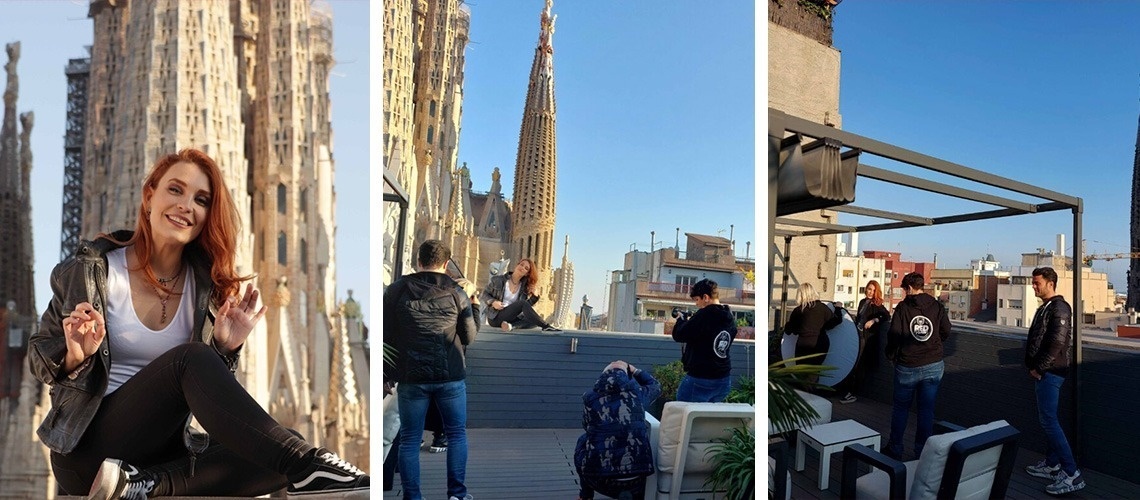 From the first moment, a perfect environment has emerged, relaxed and full of good vibes, with which it has been possible to carry out a natural work, full of light and that transmits both the message and the natural beauty of Sonia and the jewels of this new collection.
Some images shot inside one of our apartments:
PLATADEPALO pieces for women
are designed and handcrafted in Spain in Sterling Silver, Bronze and the best leather. Robust, identifying and timeless design pieces completed with exquisite materials and semi-precious stones from around the world for those who make a difference.
It has been a real pleasure for us to be part of this project and we hope that all parties involved have great success.